Roof is your home's primary defense, and you must maintain it well to protect your home's structure. Your roof might get damaged and deteriorated due to several reasons such as:
Whatever might be the need, South East Roof Repairs can provide complete roof services in Albert park. With over 30 years of industry experience, our professionals can repair roofs of any material, style, and design.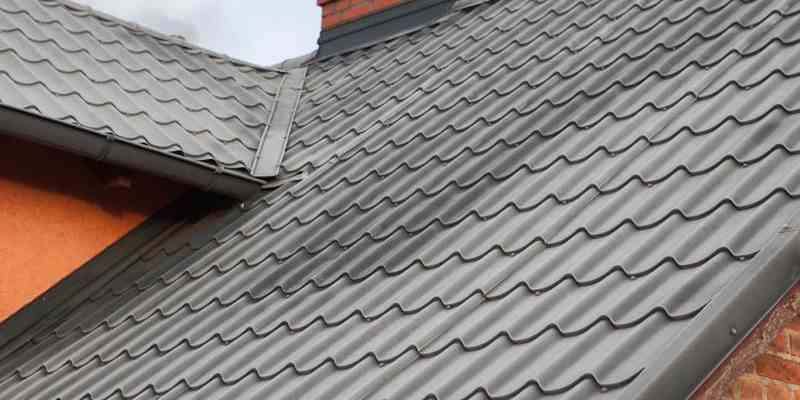 WE COVER ALL SIDES OF ROOFING WHICH INCLUDE
Roof Installation
Roof gives a complete look to your home. It provides a traditional, elegant and ambient see to any apartment or bungalow. If roof installation is not done correctly, then it can lead to a lot of maintenance costs and also leakages and damage. To avoid such situation, it is necessary to hire an expert such as South East Roof Repairs for your roof installation needs in Albert park.

Roof Painting
Roof painting gives a sophisticated and bright look for your home. With over 30 years of experience, the team of South East Roof Repairs can guarantee quality roof painting solution in Albert park, Melbourne. We provide painting solutions for commercial as well as residential clients for roof tiles of any material.

Metal Roofing
Metal roofs are more sturdy and robust as compared to porous roof tiles. It also needs precise and accurate installation too. Metal roofs have a modern and stylish look and are less prone to leakages. If you are looking to get metal roofing for commercial or residential needs in Albert park, then South East Roof Repairs can provide you a complete solution.

Roof Replacement
If you are looking for a complete roof replacement for the renovation of your home or because of deterioration of your roof then South East Roof Repairs company is the best company to choose. We provide a warranty for our roof replacement services in Albert park, Melbourne. Contact us to get a free consultation for your roof replacement.

Skylight Installation
If you want to give your home a beautiful and bright look then you must install skylights. These modern lights provide proper ventilation to your home too. South East Roof Repairs is based in Albert park and can provide high-quality skylight installation according to the needs of the Australian homes.

Colourbond Roofing
Colorbond roofs are made up of metal, mainly zinc, steel alloys, and copper. These robust and robust roofs need specialized knowledge and experience to cut and install the roof tiles in place accurately. We at South East Roof Repairs have a team of experienced and trained professionals that can install colorbond roofs correctly. Contact us to know more.

Roof Repointing
Roof pointing helps in keeping the roof tiles to your place and plays a vital role in extending the life of your roof. Due to weather conditions and aging, there can be massive damage to the pointing, and if it is not repaired on time, then it can damage your roof tiles too. Contact South East Roof Repairs to get complete roof repointing solutions in Albert park.

Roof Leaking
Roof leaking is never a pleasant situation. It should be dealt with immediately and accurately too. If the roof leak is not repaired correctly then it can cause extra damage to the roof and make the situation worst. Hence you must hire an expert team such as South East Roof Repairs to deal with your roof leak.

Roof Repair
If your roof is showing any signs of damage, then we are just a call away. Our expert will visit your place to check the root cause of the problem and provide correct consultation and solution for roof repairs Albert park.