If you are searching for a reliable and professional service provider for Gutter repairs, look no further than South East Roof Repairs. We are well equipped and experienced in offering residential and commercial gutter repair and installation services in Melbourne. Our Melbourne guttering services are rated as the most reliable and professional services by our clients. We not only help our customers with a solution to their existing issues but also guide them for preventing any future problems.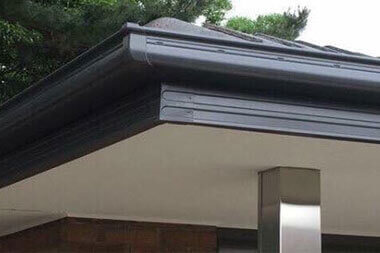 Comprehensive Guttering Services in Melbourne
South East Roof Repairs is a dedicated roof repair and guttering service provider company in Melbourne with over 30 years of experience. We offer a comprehensive range of guttering services under one roof, including:
Gutter replacements
Fascia replacements
Downpipe replacements
Rainwater collection Solution
Our services are aimed at helping our customers enhance the efficiency of their guttering system, upgrade the appearance as well as the value of the overall property.
Adding years to your roofing system's life
The water transfer efficiency rate of your roofing system is of great importance as it helps determine the value of the property and its functionality. A well-fitted gutter ensures that water is transferred from the roof to the downpipes and underground gutter with the best efficiency rate. Expert guttering specialists at South East Roof Repairs help you preserve the structural integrity of your house by inspecting any flaws in the guttering system, solving the flaw, maintain the gutters in the best condition, and offering long-lasting results.
Rainwater collection Melbourne
Our experts also guide the property owners of Melbourne for rainwater collection system installation. The drainage system carries the rainwater underground. We help you recycle this water and install a rainwater collection tank for the same purpose.