As a family owned business, we pride ourselves on offering our clients an exceptional level of customer service. High quality craftsmanship is of paramount importance, and we pay great attention to detail at all times. We believe in thorough preparation, quality application and also the use of premium products, and it's this belief that ensures we complete each and every job to a high standard. Our range of services includes both commercial and domestic painting, as well as roof restorations and leak repairs, heat reflective roof coatings and also liquid rubber coatings to eliminate leaks.
Southeast roof repairs is a specialist in repairing and rectifying leaky roofs with over 30 years experience and know how. Fast and accurate leak detection is the key to solving your roof problems and our team are qualified professional roof practitioners. Southeast roof repairs is not a restoration company that simply re-colours your roof and sprays over the cracks.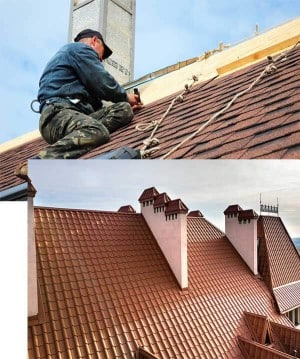 Roof Restoration Melbourne
Southeast Roof Repairs is a leading roof repair and roof restoration Melbourne Company with extensive experience and knowledge. We pride ourselves on being the top choice of roof restoration plumbers in Melbourne for several years. We provide uncompromised services and highest quality results to our residential and commercial clients.
We have a great understanding of roofing systems and how they must be maintained in the most efficient manner. We have expertise in restoring dull and dying roofs and bringing them to their former glory. We inspect the roof of your house and offer you professional consultation on the condition of your roof and suggest the right course of action.
We offer a wide range of roofing services including but not limited to roof repairs, roof leaks repairs, re-roofing, and roof installation. However, we specialize in roof restoration services and ensure that the roof above your head is sturdy to keep you safe and protected.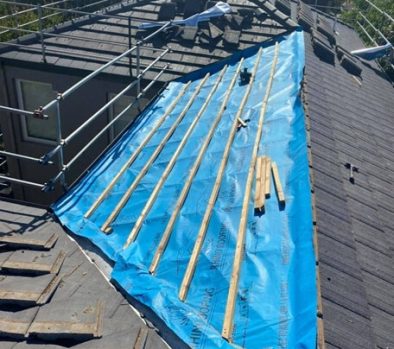 Roof Restoration in Melbourne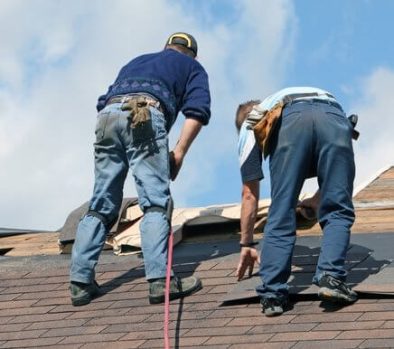 Do you need an experienced and skilled roof repair plumber? At SouthEast Roof Repairs, we qualify as the most trusted roof repairs Melbourne specialists. With experience ranging from several decades, our skilled plumbers have worked with the residential and commercial clients in Melbourne and delivered them the best results.
The roof is an important component of a property and often also the most overlooked one. If you are a responsible property owner in Melbourne you must engage with professional roof plumbers and ensure that the roof of your building is well-maintained at all times. Roof contributes to the functional and structural integrity of a house. At SouthEast Roof Repairs, our expert plumbers ensure that you have a robust and full-functional roof over your head.
A roof inspection is often neglected until people notice a roof leak or damage. Your property's roof won't be in sight, but a significant repair can damage your property. It is vital to scrutinize your roof and fix any potential damage in the initial stage. At Southeast Roof Repairs, our plumbing professionals offer a wide range of roofing services to fix the problems on your roof. 
Our plumbers are well-trained to provide complete assistance with roof repairs and ensure that their performance meets high service standards. Whether you need help to eradicate minor roof issues or complete roof replacement, our team can help you. Our plumbers will visit your property to check the roof's condition and provide the best roofing solutions. We will endeavor to complete the roof repairs without any hassles. Get in touch with us to have a professional yet friendly team inspect your roof.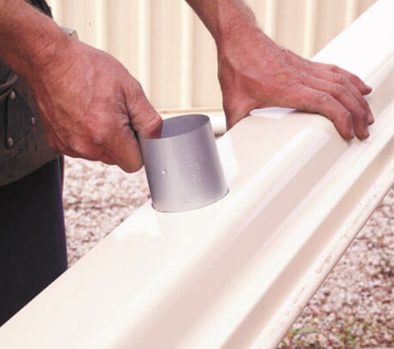 Why We're Best Roofers Around Melbourne?
Why is SouthEast Roof Repairs the most trusted roof plumbing company in Melbourne? Well, the reasons are many and we are proud to share them with you. We have been operating in the plumbing industry in Melbourne for several years now and have associated with a range of property owners. The exposure allowed us to understand the unique requirements of the property owners and develop roof plumbing solutions around them. We succeeded in offering customized roofing services and made ourselves the roof plumber Melbourne of choice.
Often, roofing services are considered a costly affair but we worked hard to break the notion. We offer affordable plumbing services and ensure that you do not have to break the bank when working on the crucial repair, installation and maintenance requirements of your roof. We offer unique roof plumbing quotes that fit your budget seamlessly.
SouthEast Roof Repairs is a one-stop-solution for all types of roofing services. We can install, repair, replace, restore and maintain your roof in the best conditions. You can get comprehensive services for all sorts of roofing needs under one roof at SouthEast Roof Repairs.
A team of qualified and experienced plumbers
Our core team is composed of qualified and experienced plumbers. We perform very close scrutiny of our plumbers including a thorough background check as well as professional assessment. Each plumber in our team is licensed, qualified and experienced to undertake your roof plumbing projects. Humble and passionate, the roof plumber Melbourne in our team is ready to walk an extra mile to ensure satisfactory results in every roof plumbing project.
Roof repair, installation and maintenance requirements cannot wait. It is important to engage with plumbers who offer a prompt response. Our team is known to be the most responsive roof plumber in Melbourne. We offer emergency roof plumbing solutions and ensure that the flaws of your roof are resolved in the shortest time possible.
We value your safety and property. We are fully licensed and insured roof plumber Melbourne to offer you safe services. You do not have to work about any extra expense when engaging with us. The liability insurance we carry allows us to take care of any untoward expense and keep you financially and legally secure.