The roof may be a vital part of any building. When a roof is leaking or there are requirements for any sort of roof plumbing service, hiring the best roof plumber in Melbourne is recommended. At SouthEast Roof Repairs, we are the roof plumber that makes the best company for your requirements and unmatched results. We have maintained our position as the roof plumbers of choice in Melbourne for several years. The residents of Melbourne trust us for their plumbing, gas, and drainage related requirements. In return, we leave no stone unturned in providing them exemplary services and permanent results.
Hire Melbourne's Leading Roof Plumber
Ignoring a leaking roof or any other damage is a common practice, while it is a grave mistake to commit, even the most careful property-owners tend to overlook the need for upgrade and repair of the roof. The roof, being a critical component of the property, protects you from the elements and extreme weather conditions, while contributing significantly to the structural stability of the building. It is because of the roof that you feel dry, warm, safe and comfortable inside your house.
A regular inspection by credible roof plumber Melbourne is a must. At SouthEast Roof Repairs, we offer you the best roof repair and maintenance services. We understand the importance of the vital part of your property and ensure that its structural and functional value is maintained at all times. Whether you need roof leak repair or roof maintenance or installation services, consider us as your professional partner and let out experts bring you the most credible results.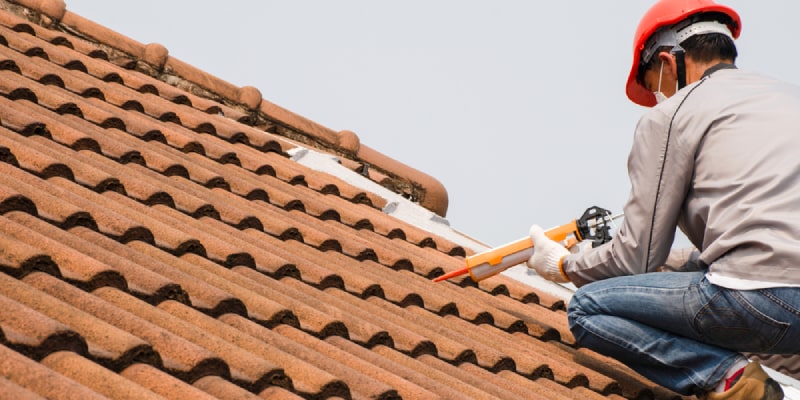 Our core team of plumbers have experienced, qualified and licensed plumbers. With dedication towards work and passion to deliver exemplary results, we work on the roof repair, maintenance and other service requirements and ensure that the clients enjoy the peace of mind.
We inspect your structures and offer you the most professional advice for roof plumbing solutions. Connect with our representatives today and let us schedule a roof inspection for you today.
Professional Roof Plumbing Services In Melbourne
SouthEast Roof Repairs offers you an extensive list of roof plumbing services. When you choose us, you can rest assured that the plumbers will handle the project efficiently, from start to completion. Our professional services are aimed to increase the life of your roof and add value to the overall property. When done professionally, roofing services can contribute to the transformation of your building.
Services we offer include roofing repair, roofing installation, and roofing replacement, roof plumbing and roofing restoration in Melbourne. We hold expertise in bringing a new life to your dull and dying roof. After a thorough inspection of the roof, we can recommend a roof repair, roof replacement or roof restoration service. We can fix a minor flaw in the structure and save you from costly roof replacement or roof restoration projects in future.
Some prominent roofing services that we offer include
Roofing Inspection
Roofing Repair
Roof Replacement
Roof Installation
Roof Restoration
Colorbond Roofing
Downpipe Installation in Melbourne
Fascia Cover Installation
Roof Gutter Installation and Repair
Roof Vents
To ensure that the services are up-to-date, we train our plumbers frequently.  We maintain the best quality of services and pay attention to the product quality as well as the excellence of craftsmanship we offer. We are the
most trusted roof plumber in Melbourne
with a focus on safety, we follow all the structural and functional safety requirements of the local, state and federal authorities. Our service standards are high and we ensure that the end results are at par with the client's expectations.  With a thorough knowledge of the work and Australian standards, we draft a unique strategy for every project. Maintaining the exclusivity of the project, we ensure that we offer only tailor-made and premier solutions. As a top-rated roofing company in the region, we have maintained the quality and standards of our results. The roof is often an overlooked part of the property. Do not let this crucial part sustain irreparable damages and let expert
roof plumber Melbourne
inspect and work on your roof.