Consumers have always been reluctant to undertake renovation projects such as Roof Restoration. They hope that once they invest in something, it will last for an extended period. This is why they take so much time to choose the best service. However, all good things eventually come to an end. In this case, even the best-laid roof will deteriorate over time. This makes people wonder about the precautions to undertake to avoid this scenario.
Specialists have also been pondering over the same things. Companies have always been inclined to fulfil the expectations of their consumers. Leading businesses take the extra mile to achieve this goal. Though some firms are more concerned about the bottom line, it can only be said for some. Sometimes, companies also take various steps to address the concerns faced by consumers.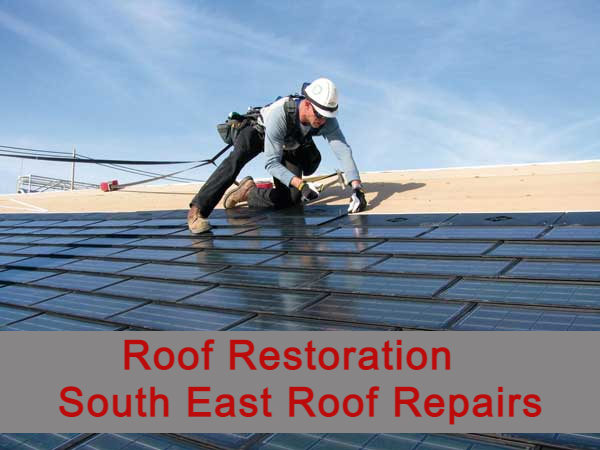 This is the reason they offer regular maintenance service. It might be impossible to prevent damage to the roof. When consistently exposed to fluctuating weather conditions and other elements, all structures are more likely to fade, crack and crumble over time. However, this does not necessarily mean it is inevitable. With proper care, the extent of the damage can be minimised.
Nevertheless, when it eventually happens, experts state that it is possible to handle Roof Restoration on an economical budget. This is one of the critical expectations of consumers. The goal is to help them extend the roof's lifespan within their budget. Here are some tips to help consumers get the most profitable deal for their investment.
Know your goals regarding a Roof Restoration
The first aspect to consider regarding saving money in a project is understanding the task. When homeowners decide to go with restoration, it is imperative to consider various elements. Once they make this list, they will only spend their money on necessary aspects.
Evaluate your choices
In today's world, there is a choice for everything. This means that the consumers will have multiple options that might help them to choose the best materials for Roof Restoration. Therefore, they will have to evaluate every choice by understanding the pros and cons of the selection. A leading roofing company will generally present these options and help them to make the right decision.
Determine a budget
Construction finances might often seem like a bottomless pit. This is because people might need a budget. It is imperative to determine this value and communicate it with the roofer. The team will plan the project by making good chances in this aspect. Consumers can also compare quotations from different service providers to fit the apt partner.
Choose a reliable service provider.
One of the primary concerns in the construction segment is the lack of transparency. The customers can identify a credible roofer who will be delighted to offer the best solution. This choice should be based on the clarity of the billing system. Some leading companies provide itemized estimation, which will help consumers make the right choice.
These steps are crucial to handle Roof Restoration projects on a shoestring budget. However, homeowners must be cautious when they make these choices. The goal is to get the best value for the investment. This is a general dilemma in the industry. This is not just limited to the roofing segment. When customers talk about saving money, they often choose a cheaper product.
They believe that the overall cost reduction will help them save money. However, they need to realize that investing in more affordable materials will deteriorate soon, leading to more expenses. Leading roofers work intending to help customers find the best product that will last long at competitive prices. This might be a better product in the market, but it would save costs in the long run.