Southeast Roof Repairs - Roof Restoration Carlton
South East Roof Repairs is the premier provider of roof restoration services in Carlton. With almost three decades of experience, we have gained expertise in serving various types of clients, both commercial and residential. We recognize the importance of roofs and aim to repair them without causing further damage. Our team of highly skilled professionals is friendly and approachable and can analyze your roofing issues to devise the perfect solution.
Affordable and Quality Roof Restoration Services in Carlton
To ensure that we deliver the best results, we conduct extensive research on each client's roof condition before proceeding with the repair process. In addition to roof restoration, we also provide guttering and cleaning services to ensure that your roof is well-maintained and free from damage. Regular cleaning, inspection, and maintenance of roofs are crucial in preventing potential issues.
At South East Roof Repairs, we offer a complimentary quotation to help our customers make informed decisions about their roof repair needs. Our commitment to providing exceptional services has earned us a reputation as a reliable and trustworthy company.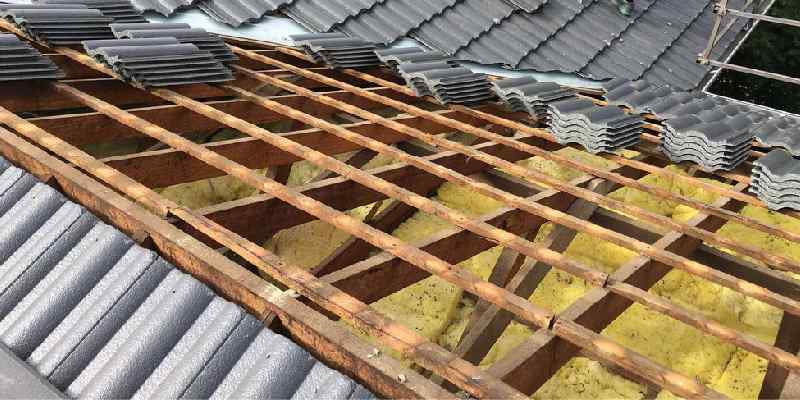 What is the difference between roof repairs and roof restoration Services in Carlton?
When you notice damage to your roof, it's crucial to seek professional help right away. Our team of experts will come and assess the roof for any further damage and then 
provide a solution
. There are three services that we offer to fix your roof: roof repairs, roof replacement, and local roof restoration. Homeowners often find themselves confused about the differences between these services and may assume that they're all the same.
Our team has a keen eye for detail and can discern the intricacies of your roofing issue to determine the best course of action. If the damage is minor and can be resolved through some repairs, then we'll recommend roof repair services. However, if the damage is more extensive and cannot be effectively fixed with roof repairs, we'll suggest roof leak restoration services.
Why South East Roof Repairs is the Best Choice for Roof Restoration in Carlton?
Custom roof restoration is an extensive repair service that we offer for roofs that require more extensive repairs. If a particular section of the shingle is significantly damaged or torn off, it can only be restored using our 
professional roof restoration services
.
At South East Roof Repairs, we take pride in providing exceptional services and ensuring that our customers receive the best possible solutions for their roofing needs
What are the advantages of choosing the roof restoration in Carlton?
When it comes to repairing their roofs, homeowners often lack knowledge about the services available to them. They need a professional house roof restoration service that is both high-quality and fits within their budget. At South East Roof Repairs, we prioritize our clients' requirements and strive to complete the service according to their preferences.
Opting for roof leak restoration has many benefits, including saving both time and money. A full roof replacement requires a considerable amount of labour and time to complete the project. However, restoring the roof can be done faster than replacing it, resulting in a cost-effective solution. Furthermore, roof restoration is less expensive than roof replacement.
Additionally, choosing to restore your roof means that you won't have to change the color of your favourite roof or the overall look of your home. Your roof will remain in place, but the damage will be rectified
Why choose South East Roof Repairs as your Roof Restoration in Carlton Service Provider?
At South East Roof Repairs, we are proud to be one of the fastest-growing roof repair service providers in Carlton. We prioritize customer-centric services for all of our clients, and our team excels at understanding our clients' requirements and devising a plan tailored to their specific needs. With extensive knowledge in the industry, we have the expertise to handle any type of roofing problem, including guttering, cleaning, power washing, restoring, and repairing.
Our internal team is fully equipped with the necessary tools and equipment, and they are all licensed and insured professionals. This makes working with us not only easier but also more effective. We provide a free inspection and price estimation, and our experts will guide you throughout the process, ensuring that you have all the information needed to make an informed decision
How can we assist in handling Roof Restoration in Carlton?
South East Roof Repairs, we always evaluate the entire area to ensure that we cover the root of the issue and address all the reasons behind the problems. We never assume anything without a proper check, and our experts will conduct a thorough investigation to identify the problem and apply the relevant remedies. We inspect every connected component of the roof to identify potential issues, ensuring that we leave no stone unturned.
Once we have all the essential data, we proceed to the execution phase. Our team gathers the necessary supplies to lower the typical house roof restoration costs for our clients. We take all the required steps to complete the project on time and within the budget allotted, so our clients can rest assured that they are getting high-quality services at a reasonable price.
South East Roof Repairs, we're committed to providing our clients with the best possible solutions for their roofing needs. Whether it's a small repair or a full restoration, we approach every project with the same level of dedication and professionalism
South East Roof Repairs offers roof restoration services in Carlton area. The company may have a team of skilled professionals who specialize in restoring damaged or worn-out roofs to their original condition
The services offered by South East Roof Repairs may include inspection and assessment of the roof's condition, repairing damaged or broken tiles, repointing, pressure cleaning, and roof painting. The company may also use high-quality materials and advanced techniques to ensure that the restoration work is durable and long-lasting
Residents or property owners in Carlton who are experiencing issues with their roofs, such as leaks, damaged tiles, or fading color, may consider contacting South East Roof Repairs to get a quote or schedule a consultation for their roof restoration needs.
The length of time entirely depends on experienced house roof restoration professionals. The size of the building has an impact on how long it takes to re-sheet a roof as well. Call the roof leak restoration firm and ask for details if you want additional information.
Therefore, a brand-new residential roof may last between 15 and 30 years! Unless you choose certain roofing, material and know the weather conditions your shingles will encounter, that doesn't tell you too much. Asphalt shingles are the least expensive to install and have a lifespan of 20 years or more.
Cleaning: This crucial next step ensures that your roof is prepared for restoration. A high-pressure spray requires thorough cleaning to eliminate grit, grime, moss, mould, and algae.
Repairs: The damage will then be fixed, which may involve restoring broken or cracked tiles, replacing metal sheets, plugging any leaks, and, as necessary, re-bedding and re-pointing, depending on the kind of roof.
Priming: In most situations, a primer will be applied to your roof next (especially to older tile roofs), and a final topcoat will be applied afterwards.