Roof Restoration Brighton East
Roof Restoration in Brighton East
We protect roofs in Brighton East.
We protect roofs for residential and commercial properties. Roof restoration in Brighton East is our vision, mission and just about everything we do. The suburbs of Brighton East offer holiday-like living with amazing accessibility to amenities and the cherry on the top are the beautiful roofs. It is positioned to take the best of the weather and the worst of it, considering it's placed so close to the water.
This could mean that your property, including your roof is vulnerable towards the uncertainty of the weather. The landscape of the homes in Brighton East tells us that residents are particular about taking care of their properties. At South East Roof Repairs, we believe that an important measurement to property maintenance is the integrity of your roof. Let us together, explore the essentials of residential roof restoration in Brighton East and why South East Roof Repairs could be a homeowner's best bet for a strong, sustainable roof.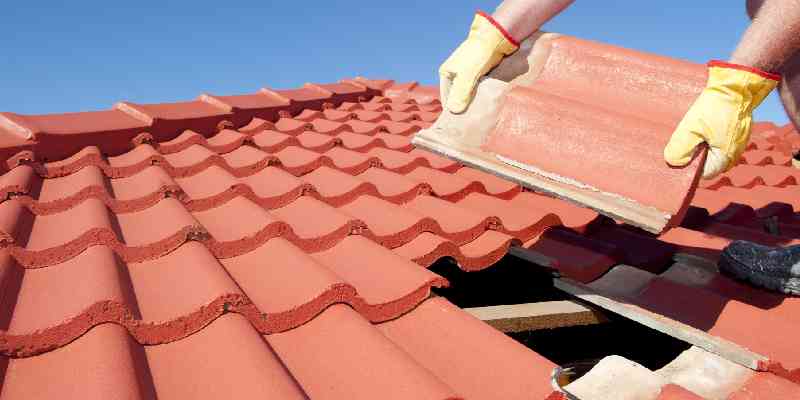 When is the best time to begin roof restoration and repairs?
South East Roof Repairs has made an easy checklist to help you make that decision.
Old roof
Rusty roof
The presence of damaged and cracked tiles.
Signs of tile detachment or sagging?
Flaky paint on roof
Leaky roof
Corrosion
Mould
If more than one sign on this list, then it is time for you to call South East Roof Repairs to plan your roof restoration and repair. We deliver high quality roof repair service.
What is roof restoration and how to begin this process in Brighton East?
Roof restoration means the process of repairing, rectifying, cleaning, repointing and recoating a tile, metal or colour bond roof. If your metal or tile roof needs repairs often, then it's a clear sign to contact roof repair experts and begin a full roof restoration process as this is more cost-effective in the long run. South East Roof Repairs, is the roof restoration company next to you that offers professional tile roof restoration services. Our services for a quality roof include: 
Inspection 
Cleaning 
Sealants for cracked roofs 
Repairing damages 
Fresh layers of paint
Just coating for appearance and weather resistance 
Adding Insulation 
Re-bedding 
Re-pointing 
Why South East Roof Repairs should be your first choice for Roof Restoration in Brighton East?
At South East Roof Repairs, we consider ourselves the number one choice for house and commercial roof restoration in Brighton East. There are a number of reasons why our customers do not hesitate to give out our numbers to their neighbours. That is why we have grown to be renowned roof repair contractors in the area.
We believe in building TRUST. Our timely response, the quality of our service and consistent follow-up has helped to gain the trust of all our customers.
Secondly, we have consciously invested in the PROFESSIONAL expertise of our team. At South East Roof Repairs, you will meet the best professionals in the field, who offer high quality roof repairs in Brighton East. They have the knowledge, experience and expert skills to provide quality, sustainable roof restoration services. These professionals love restoring roofs and are dedicated to offering insightful inputs and quality service to customers all over the suburbs of Brighton East.
We stay abreast with changing TECHNOLOGY. This helps us to quickly adapt to the latest tools and techniques to ensure that we comply to the highest standards of roof restoration services across Brighton East. This includes a variety of roof materials and applications of advanced techniques that can restore any damaged roof to its original condition. Technology helps us to position our services for roof restoration in Brighton East as the very best.
Our roof restoration PRICE is competitive. Our first priority is to understand the customer's needs and offer personalized solutions. Our focus is to offer qualitative roofing solutions at affordable prices. If you have questions like 'how much does roof restoration cost?' or 'who are the roof restoration experts in Brighton east?', please do visit our website on how you can reach us to begin a roof restoration process.
Is roof restoration necessary?
Irrespective of whether you have a tiled or a metal roof, the roof is an integral part of your home..It serves as a protective shield against the natural element besides maintaining the structural integrity of your property. A well-maintained roof adds to energy efficiency in the home and can save money on energy bills. A neglected roof will succumb to harsh weather and falling debris.
Roof restoration will improve the structural integrity of your roof and your home. It prevents severe damage to property and protects your home from leaks. It is also more cost effective to restore a roof than to constantly pay for minor problems. Although it may seem like a huge investment in the beginning, it is going to save you a lot of money in the long run.
At South East Roof Repairs, we promote roof restoration in Brighton East as a necessity as we understand that a restored roof lasts longer and significantly adds to the market value of your home. Of course, we cannot forget about the improved aesthetics.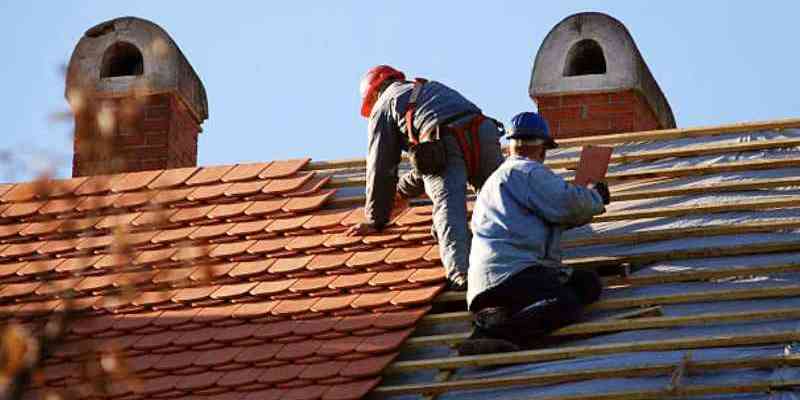 Roof Restoration in Brighton East
If you have made that wise decision to invest in restoring your roof, then you should call South East Roof Repairs, for the best services in Brighton. We have a team ready to discuss your personal requirements, customize a free quote and attend to all your queries. We are dedicated to providing quality roof restoration in Brighton East and we are confident in gaining your trust in our services. Our mission is to protect your home and extend the life of your roof.  
We will then follow-up with a visit to your home for an inspection. After which we can schedule a day to begin the roof restoration work according to your convenience.
The process of roof restoration in Brighton East is as follows:
The Roof Restoration Process at South East Roof Repairs for homes in Brighton East
When should you restore your roof in Brighton East?
An investment in roof restoration is necessary every 10-15 years to enhance the structural integrity of your property.
How much does roof restoration in Brighton East cost?
We customize our costs according to the needs of the customer. The cost of every roof will vary depending on the size of the roof and the amount of work involved.
Which time of the year is ideal for roof restoration?
Restoring a roof should ideally happen during the warmer months, when the weather is dry and mild. This offers the coating of paint enough time to dry and cure.
How many times in a year is roof restoration necessary?
A strong roof should last between 20 and 25 years. If your roof is between 10-15 years old and needs constant repairs, then it would be wise to get your roof restored.