Roof Painting South Yarra
Roof painting is recommended by experts in order to maintain the roof in the best conditions. While most roof owners consider roof painting to enhance the aesthetic value of the property, the roof paint South Yarra experts suggest that it is much more critical than that. Indeed, a fresh coat of paint can give south a whole new life to the roof it also saves the roof from torture from the elements, and seal the roof for any leakage and other wear & tear.
Roof painting demands a lot of skills and knowledge and doing it yourself is not recommended. As the roof is a critical part of the property, it is important to hire the roof painting expert- South East Roof Repairs.
As important it is to paint your roof, it is equally important to do it the right way. If you are skilled enough to handle the job, you must know the roof painting process to achieve the best results. Although roof paint professionals can always give your better and long-lasting results you must know what it takes to get a roof painted.
The roof painting process has several steps which include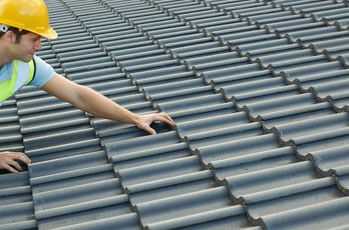 Whether you hire a professional or not, a roof inspection is the first step of the process. You must know the type of roof and the area, but it is also important to know the condition. A professional roof paint South Yarra expert would inspect the roof for any wear and tear and identify the need for repair.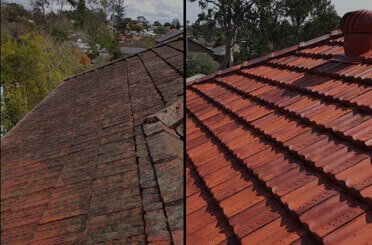 Roof cleaning is important to ensure that the paint applied sticks to the surface. An unlearned roof may have dirt, debris and many other kinds of impurities that can make the paint chip away. The professionals use a water filtration system wherein a high-pressure water stream is targeted on the roof
Read More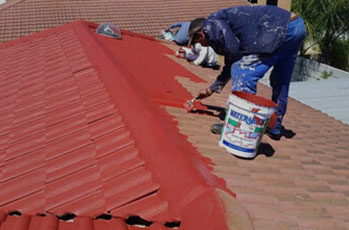 Finally, it is time to apply a fresh coat of paint to the roof. Several coats of roof paints are applied to the surface to bring the desired effect. Make sure you use the best quality paint and equipment. Also, ensure that the day you choose for roof painting is dry and there isn't excess wind.
Read More
Benefits of Roof Painting
The benefits of roof painting go beyond aesthetic value. The roof painting procedure is intricate and so are its benefits. As important it is to avail roof repair, roof restoration and roof replacement services, roof painting is also important for a longer life of your roof. When you hire South East Roof Repairs for a roof paint job, we ensure that we offer you limitless benefits. We ensure that the resources invested in the roof painting project will earn you the best returns. Here are few benefits that you can avail from our roof painting services.
Prevent the Growth of Algae and Lichens
When the roof is painted to perfection, there is no scope of Algae and lichens growth. Because there are no leaks and damage, the plants find no place to get rooted and grow. A minimal investment in roof painting can thus save you from a more expensive roof repair or roof replacement job.
Undoubtedly, roof painting increases the value of the property. It is reported that properties with painted roofs sell faster and at a greater price than the properties that do not have painted roof. If you are planning to list your house, hiring South East Roof Repair is the best way to get the best price for your property
Again, one of the greatest benefits of roof painting is that it makes your property aesthetically appealing. You can match the colour of the roof with your exterior walls or make a fantastic contrast. Whatever paint you choose, a skilled roof paint job adds charm to the curb appeal of the overall property.
A layer of paint works as a second layer of protection for the roof. You must know that with right and high-quality paint, you can prevent the wear and tear of the property and make your roof stronger and agile.
Book Online and get $100 Off!
Why choose South East Roof Repairs for Roof Paint South Yarra?
Roof painting is important and ensuring that it is done in the right way is your responsibility. The roof of your property provides you shelter, comfort and protection from elements. To ensure that it is strong and equally appealing is one of your key responsibilities as a homeowner. You cannot trust anyone to take care of your roof and hence hiring the best roof paint company, South West Roof Repair is the wisest choice.
At South East Roof Repairs, we are a team of professional and seasoned roof paint professionals. We have experience in painting all types of roofs including tiled roof, terracotta roofs and asbestos roof. we follow a pre-planned strategy to paint the roofs and ensure that the paint job offers you the best result and satisfaction.
Our painting services are aptly priced. We understand your roof paint South Yarra budgetary requirements and ensure that we offer you the best services under your set budget.