We Can Detect and Fix Any Leak Guaranteed
Southeast roof repairs is a specialist in repairing and rectifying leaky roofs with over 30 years experience and know how. Fast and accurate leak detection is the key to solving your roof problems and our team are qualified professional roof practitioners. Southeast roof repairs is not a restoration company that simply re-colours your roof and sprays over the cracks.
At Southeast roof repairs  aim to get to the root of your leakage problem as quickly and painlessly as possible. Our only aim is to ensure you get quality outcomes that fix the problems long term. Southeast roof repairs you won't get a flashy feet on the ground salesman – the man that does the quote is supervisor on the job, so you have peace of mind knowing that your roof is being totally cared for at every stage. All work carries a 10 year warranty.
Our roofing repairs and restoration service covers a variety of faults and issues that can occur on a range of roofing materials. Whether you need your roof repairs or cleaning or a leak in your roof repaired, our expert tradesmen have the skill, knowledge and the state-of-the-art equipment to provide the highest standard of work.
We serve both commercial and private sector customers, so whatever your repair problem is and whatever type of property you own.
We provide free, no-obligation quotes for both small and large scale roofing repairs, so you know you're getting the best service without any surprise hidden costs.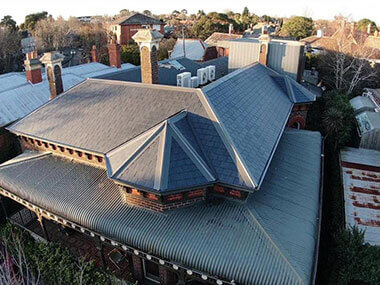 Book Online and get $100 Off!