Importance of Roof Maintenance
At times, homeowners forget about the roof as it is way up high. However, a minor problem in the roof can be annoying, and it emphasizes the importance of roof maintenance. Though there are no signs of damage to the roof, it is essential to maintain the roof, and an annual inspection from a professional will be helpful.
Every homeowner endeavours to keep their house in good condition by taking care of the walls, furniture and other functioning units. When you maintain these elements, it is crucial to consider roofs as well. 
Your home's roof is exposed to outside elements every day and keeps you safe throughout the year. Your roof needs regular inspection and maintenance to protect your home for several years. Due to the roof's position, individuals might find it difficult to identify the signs of damage.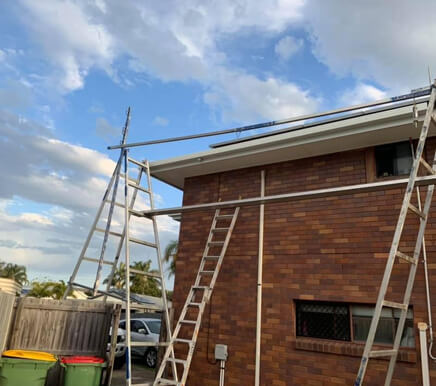 What is Roof Maintenance?
Roof maintenance is the evaluation of the roof's vulnerable areas to identify possible issues and eradicate them as early as possible. Whether it is a residential or commercial building, maintenance is a crucial factor in property improvement. 
When you hire the right team for maintenance, the professionals will perform certain tasks like evaluating the pipe boots, eliminating debris from the roof, inspecting ventilation and roof for animal intrusion. The maintenance service can vary from one roofing company to another. However, it is important to choose the best roofers for impeccable service.
Why is Roof Maintenance important?
Firstly, proper maintenance will increase the lifespan of the roof. The roofs last more than two decades, but constant exposure to the external environment and hazardous elements can deter the durability. When the roof is not maintained well, homeowners cannot expect it to last for several years. 
Homeowners find it hard to identify the damage until the roof starts leaking, and the problem can worsen over time. There's no need to splurge more in the roof repairs when you detect the damage early, as roofers will provide a quick fix.
The roof's sturdiness decreases due to the damages, but regular inspection will help homeowners find the damage and fix it early. 
A beautiful roof is important to elevate the curb appeal of your property. Unfortunately, discoloration and roof algae can be a hindrance. However, these problems can be eradicated with maintenance like cleaning the roof and removing the debris.
Leave it to the Professionals
A properly maintained roof is essential in terms of safety and security. A sturdy roof will protect your living space and prevent damage due to external elements. To maintain the roof in good condition, you need the roofing professional's help. From avoiding damage to the structure to keeping molds away, there are innumerable benefits of roof maintenance. 
For several years, our team has been helping homeowners maintain the roof's curb appeal and safety standards. To learn more in detail about roof maintenance, get in touch with our roofing professionals right away.