How much does it Cost to Replace a Slate Roof in Melbourne?
Roof Replacement is one of the important home improvement projects that homeowners couldn't ignore. Though the slate roof cost in Melbourne is expensive, you should take action to improve the roof's poor condition. 
A damaged roof can be hazardous as leaks can disturb the electrical wiring, and there is more room for mould growth. Apart from these, there are several problems that homeowners face when the roof is damaged.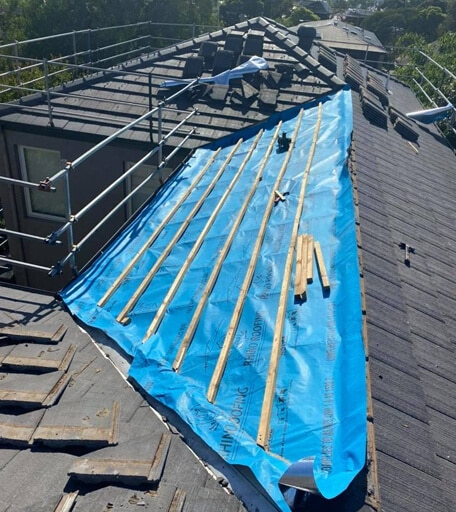 If you are planning to replace the roof, get in touch with a top slate roofing company. Installing a new roof will assure safety and also increase your property's curb appeal. Remember that you are not splurging on slate roof replacement and consider slate roof cost in Melbourne an investment to elevate your home's value. 
First off, you have to check whether your roof needs a restoration, repair or replacement project. Roof repair is inexpensive, and roof restoration can transform the roof's look in no time. Repair and restoration can help when the problem is easy to fix. If replacement is mandatory, you have to do it without any doubt. A professional roofer will inspect the roof conditions to provide the ideal solution for the issues.
How much is the Slate Roof Cost in Melbourne?
For a slate roof replacement, you might have to spend at least a few thousand dollars. There are numerous factors to consider while calculating the slate roof replacement. 
As far as the slate roofing materials are concerned, slate roof cost in Melbourne is based on quality. You might have to splurge at least a couple of hundreds per square metre for the best quality tiles. When buying slate roofing tiles, the emphasis is on the quality, and top-notch slate roofing lasts long.
The slate roofing replacement necessitates homeowners to splurge a minimum of fifteen thousand dollars for an 1800 sq. ft property, and it can go up to twenty thousand dollars.
Other Factors Impacting the Cost of Roof Replacement
Other factors can influence the replacement cost of a slate roof. The roofing professional will assess them to provide you with an exact slate roof cost in Melbourne for the new roof. The size of your home, roof materials installed, old roofing removal, local labour charges, permits, and fees are the diverse factors that should be considered. 
Hire the best Slate Roofing Company near you
Finding a reliable slate roofing company can be a hassle as several contractors are out there, making it harder for homeowners. However, you can trust our expert roofers. We've been providing reliable services assuring high-quality and efficient slate roof replacement in the region for several years. 
Every individual deserves a perfect roof that protects them for several years. We ensure that our roof replacement services satisfy the homeowner's requirements. From the beginning to the end of the roof replacement project, our team carefully advances to the subsequent stages. 
Need slate roof replacement from a company you can trust? Get in touch with our team and know how our slate roofing services can make a difference.