What to do if your Roof is Leaking?
If a roof leak concerns you, it is essential to take immediate action. Roof leaks are serious problems that require instant leaking roof repair from expert roofing professionals. A roof protects your home and keeps hazardous external elements at bay. 
From extreme weather conditions to annoying pests, you might struggle with certain inevitable problems. A roof leak can damage your home, and the moisture in the roof can help mold growth. If you find roof leakage, a few steps can help you handle the situation effectively. The below steps will help you prevent potential damage.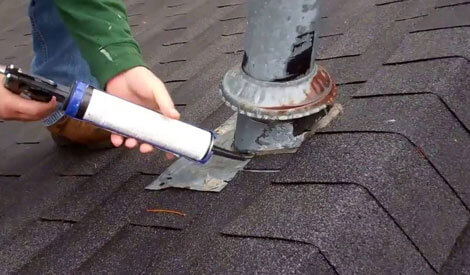 Safeguard your valuable belongings
If you experience a bad roof leakage, moving your belongings to a safe place is crucial. When the roof leaks over your bed, it's time to move it. Likewise, ensure that no precious belongings are ruined due to the leak. Safeguard your personal possessions from the roof leak.
The next step is to contain the water from the roof leak. Use towels, buckets or anything else that can contain the water from damaging your home. When water from the roof leak invades your home, the floors deteriorate gradually. Therefore, it is important to restrict water using containers and swap them when it is full.
If you are unable to acquire instant leaking roof repair from roofers, a tarp can be used as cover. First, ensure that the roof is safe to climb as it might be difficult to move forward when wet. Then, use the tarp to cover the roof as a temporary fix. At times, you may find it hard to determine where the leak is. However, you can locate the problem areas based on the leak to cover the damaged areas completely.  
Get In Touch with the Professional Roofing Company
A roof leak can be fixed with the help of expert roofers, and they will provide you with a permanent leaking roof repair. However, you shouldn't ignore the issue as it worsens over time. Professional roofers will fix the roofing problem and evaluate other roof spots to prevent further damage. Finding a professional roofing company will help you save the time, effort, and money you will spend on roof replacement.
Get regular roof maintenance from roofing professionals
After the leaking roof repair, you should do certain things to ensure that the problem doesn't sprout again. A roof leak at your home can cause inconvenience to your family members, so it is better to prevent future problems by subscribing to a regular roof maintenance service. Every roofing company suggests property owners get the roof regularly serviced to prevent substantial problems.
When there is a roof leak, people should be aware of the possible hazards specified below.
Mold growth

Fire hazards due to electrical wiring short circuit

High power bills

Ceiling damage
Call the roofing experts right away
If you experience a roof leak, you can get in touch with our team right away. Use the above steps to get hold of the roof leak situation until our roofing experts arrive and carry out the leaking roof repair. When our crew members visit your home, they will find ways to fix the problems without having to splurge more. Our roofing specialists will provide the necessary support, so connect with us now.